More Cryptocurrencies
Wednesday, February 8, 2023
Having our customer's convenience in mind, starting February 2nd 2023, we have added additional payment options through NowPaymnets (a global crypto payment gateway).
What this means for you as our customers is that we are now able to accept over one hundred different cryptocurrencies as payment, providing more options and easier payment methods.
We are confident that providing you as a customer with more options will grow our business relationship, by adding crypto payment support for:
Bitcoin BTC
Bitcoin Cash BCH
Litecoin LTC
BNB Coin (BSC Chain) BNB.BSC
BUSD Token (BUSD.BEP20)
Dash DASH
Dogecoin DOGE
Ether Classic ETC
Ether ETH
TRON TRX
USD Coin (ERC20) USDC
Tether USD (Tron/TRC20) USDT.TRC20
Monero XMR
Ripple XRP
ZCash ZEC
... and many more.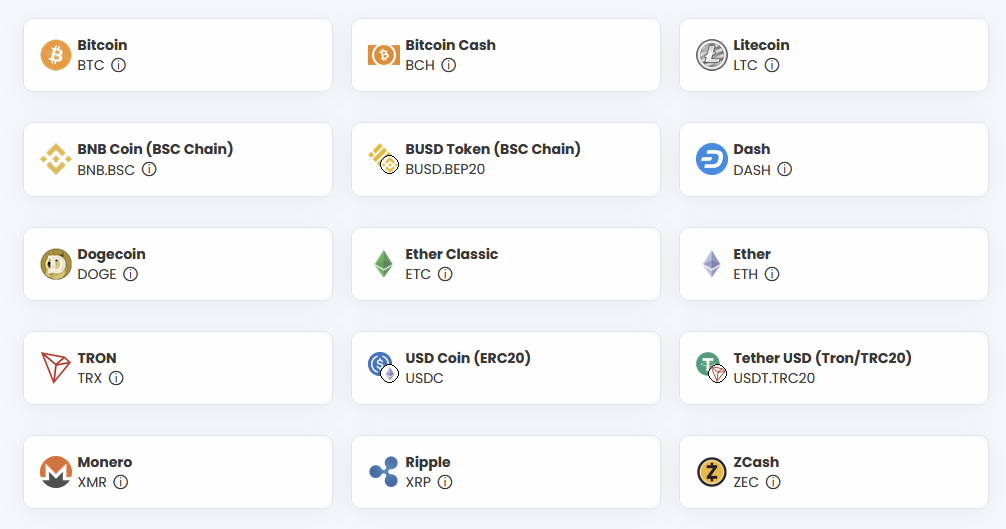 « Tagasi